Regular price
$49.95 USD
Sale price
$39.95 USD
Unit price
per
Sale
Sold out
Free Shipping On Orders Over $30

Hassle-free Exchanges & Returns

Love It or Your Money Back
Safely Kill Dangerous Fleas & Ticks Without Chemicals!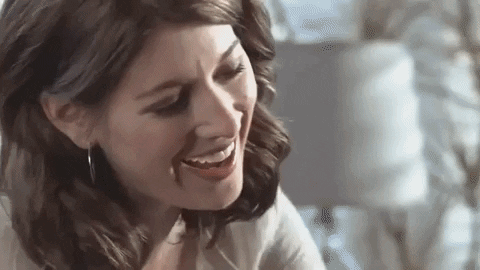 2021 TOP RECOMMENDED PRODUCT BY PET LOVERS
No one likes uninvited guests!
Especially those who will harm your pets and family!
A single tick can lay on average 3000 eggs at a time…
Imagine not having to physically brush/check your Baby for Fleas and Ticks every single day…

INTRODUCING OUR NEW & IMPROVED 2021 WAGGIE!
It's probably the Best Investment you can make for your furry friend's long-term health.
Designed by a team of Elite Holistic Veterinarians!
Made from our proprietary blend of natural essential oils that are non-toxic to our pets.
PERFECT FOR THE FURRY FRIEND IN YOUR FAMILY!

BENEFITS:
Easy to Adjust: Simply put it around your pet's neck like a regular collar and cut off the extra for a perfect fit!
Comfortable: Breathable, non-greasy, and no weird chemical smell!
Waterproof: No need to waste time taking the collar off each time your pet takes a bath! Just Set it and Forget It!
Non-Toxic: 100% Created with ONLY 3 essential oils, citronella, lavender, and aloe oils and that's it! 100% Natural Ingredients that are suitable for allergic and sensitive pets.
Safe for Humans: Using Non-toxic organic ingredients to kill fleas and ticks, children and nursing moms will still be able to play with pets while being totally safe!
Eco-Friendly: The collar itself is made with TPE (Thermoplastic elastomers) and is sometimes referred to as thermoplastic rubbers. This is what the collar is made from. It is human and pet safe. Also, it is eco-friendly.
Long Usage: Protects your pet up to 8 months of constant Flea and Tick repellant so you can be worry-free!
Cost-Effective: Saves you Money from Expensive treatments or even Vet Visits!

Waggie guarantees to alleviate Flea, Tick, and Mosquito problems so you can live stress-free about your pet's well-being.
ADDITIONAL DETAILS:
Larger Breeds (connect 2 collars together to form 1 extra-large collar)
Dog Collar Length: 25in / 63cm (for larger dogs, buy 2 collars and connect them together to form 1 extra-large collar)
Cat Collar Length: 13in / 33cm
Key Ingredients: Citronella, Lavender, Linaloe
STOP THE CYCLE!
Ticks can cause serious damage to the health of our pets, while the greatest danger is not in the bite, but in those diseases that the insect carries.
We know parasite problems can be tough and expensive to fix, the good thing is we can now avoid them, with the Waggie!
HOW IT WORKS
(FOR FLEAS/TICKS/MOSQUITOES)
Waggie safely releases natural active ingredients over your dog's body, pests are gone when in contact with these ingredients.
TESTIMONIALS

100% Money-Back Guarantee

We stand by our products. No matter what, all the time. We'll solve any issues right away!

We offer a no-questions-asked money-back guarantee on all products. If you have any issues with your item, please contact us for a full refund.

If you need help, contact us at support@buzzingcleans.com and a member of our team will assist you with the process.
Shipping & Delivery

Delivery to the USA, Australia, Canada and most countries in Europe takes between 5-15 working days from the time of dispatch depending on your location, with a 1-3 working-day processing time in our warehouse. You can expect to receive your order within 8-20 working days after purchasing.

Delivery to all other countries takes between 5-21 working days after dispatch depending on the location.

Please note the current pandemic events may incur a delay in the transit of your order. We are working closely with our couriers to monitor potential delays, but at this stage we cannot yet guarantee on-time delivery. Please consider this when placing your order. COVID-19-incurred delays don't grant refunds.
Returns & Refund

Can I cancel my order?

All orders have a 24-hour cancellation window. If you request a cancellation within 24 hours of your order being placed, it will be processed without any problems.

After 24 hours we cannot process order cancellations. If this is the case, you may still return your order upon receipt.

Can I return my order?

We offer returns under several circumstances. Please note all returns must be communicated directly with our team before returning your order.

Change of mind: We accept returns for any reason within 14 days of your order being delivered. Products must be in original condition, unworn and must be returned in original packaging. Return shipping costs to our return address in Australia on returns due to change of mind will be covered by the customer.

If you need to start a return, contact us at buzzingcleans.com and a member of our team will assist you with the process.
View full details